The distribution industry has made a lot of progress in recent years. Today, more companies are using the Internet to collect information, buy online and contact the manufacturer directly. Distribution organizations more than ever need to implement optimized logistics management, reduce delivery time, meet the changing needs of customers and provide value-added services to attract and retain their customers. Especially in FMCG industry, these changes have created a new class of modern distribution companies trying to create a favorable balance in the FMCG market in addition to maximizing the profit margin and minimizing its operation costs. Typically, modern distribution companies in FMCG and retail market have the following challenges:
Insight and Intelligence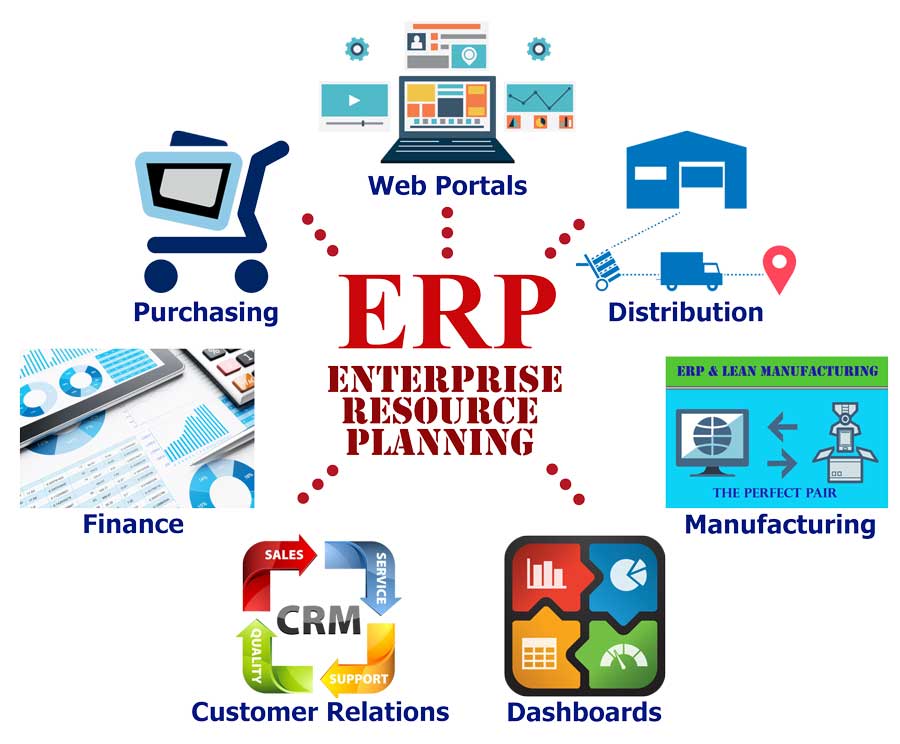 "Knowing is not understanding. There is a great difference between knowing and understanding: you can know a lot about something and not really understand it."
Charles Kettering
Due to the large amount of sales information in many retail businesses, there is usually a big gap between storing sales data and the ability to understand and use these data optimally. Most ERP software systems, is strong in recording and storing data; however, they fail to provide essential information and key performance indicators. Consequently, this problem has led to great challenges in organizations. Some of these challenges include:
Distribution and retail sales data are usually stored unused, without efficient handling of information and resources within the organization
It is difficult to organize data and users cannot manage and analyze data.
Managers usually cannot get effective help from data stored
There is a competition between IT priorities
Data disruption usually leads to an organizational culture that doesn't encompass responsibility
At Oghab Distribution, important processes such as sales and financial documentation, goods delivery, payment verification, settlement with suppliers and delivery of orders to retail stores are implemented with the help of an integrated software. In addition, processes such as segmentation, positioning and targeting top markets are well managed in different sales units with accurate system modules.
Responsiveness and Customer Satisfaction
Keep in mind that our competitors are just a step or a click away. So, leading companies in the FMCG market need to be at the forefront of all sales channels and organization processes for effective partnerships with distributors and ideal responsiveness to customers. A satisfied client on average will share his experience to nine others. The need for effective customer satisfaction surveys is vital, considering the fact that the number of customers in FMCG retail market is very high in both B2B and B2C areas,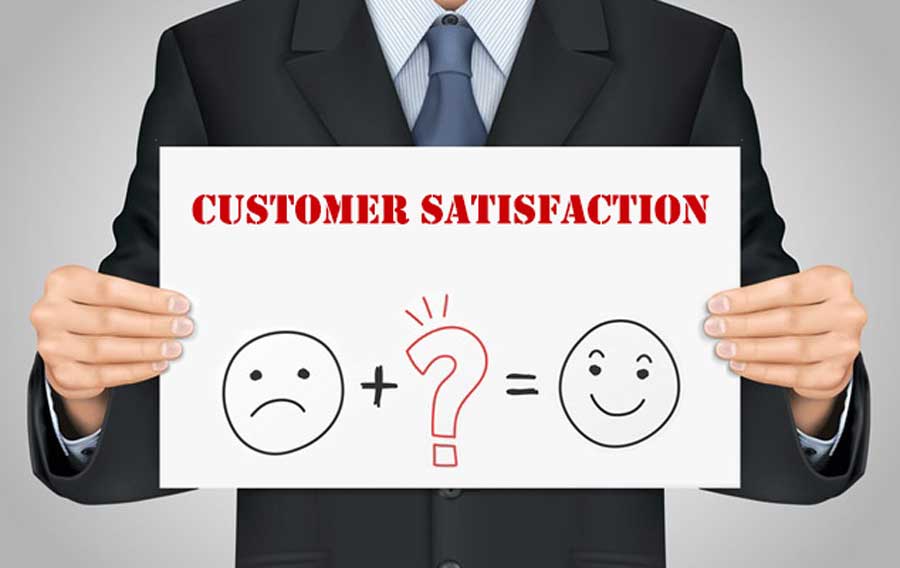 Oghab Distribution Co. developed and implemented two parallel operations to measure customer satisfaction in order to achieve genuine and consistent responsiveness:
1.Customer Satisfaction from organization's products and overall services:
This section is part of Oghab Distribution Company's extensive market research that purposefully evaluate the retailer's satisfaction with the organization's product portfolio and distribution services. The surveys compare product portfolio of the organization with the competitors' products; it creates comparative indicators that help the organization to assess the overall B2B and B2C customer experience.
2.Customer feedback and complaint services (Both retailer and consumer complaints):
In this regard, customer feedback including their satisfaction, comments and complaints are generally received from various communication channels, especially through daily routine visit and telephone complaint calls. They are then documented, studied, followed up and responded. Furthermore, corrective and preventive measures are planned and applied on the products, services or procedures of the organization's operations. This process is pursued and followed for each complaint until it leads to complete customer satisfaction.
The company vice president is the principal person responsible for the whole customer satisfaction operations, directly supervising the assessment committee. Customer feedbacks is reviewed and analyzed by the assessment committee and the results are communicated to the relevant business functions, suppliers and ultimately complainant customers.
Despite all these measures, the need to be more responsive to our customers is still felt in Oghab Holding.
Information Sharing Between Suppliers and Customers in the Supply Chain
In a modern FMCG distribution network, manufacturers need to have sales forecast from their distributors. Distribution companies also need similar information and statistics from their direct customers which are supermarkets, chain stores and other intermediaries in the distribution channels.
Many distribution companies in developed countries have switched to Electronic Data Interchange (EDI) systems to successfully meet challenges including: registering the orders from suppliers, receiving customer purchases and declaring delivery dates. However, in cases where more sophisticated capabilities are required, some advanced distributors are also unable to manage and share information with manufacturers(suppliers), retailers and other intermediaries in the sales chain.
Modern distribution companies should have close links with their suppliers and customers in the supply chain utilizing modern and up-to-date tools such as electronic data interchange (EDI), web portals and e-commerce websites, because they all need to collaborate across their B2B environment and multi-channel distribution networks. Moreover, customers and suppliers are more likely to demand the use of EDI from their distributors nowadays. Several technologies are now in place to cause this change and to cooperate more in the supply chain.
Oghab Distribution Company has always tried to share the market information and data with its suppliers. We also provide appropriate solutions to accelerate the decision-making process. Technology is the most important asset for Oghab Distribution. With the aid of integrated software (like EDI and ERP) we manage our distribution network and demonstrate a proper response to the market changes.
Strategic Management for Achieving a Sustainable Growth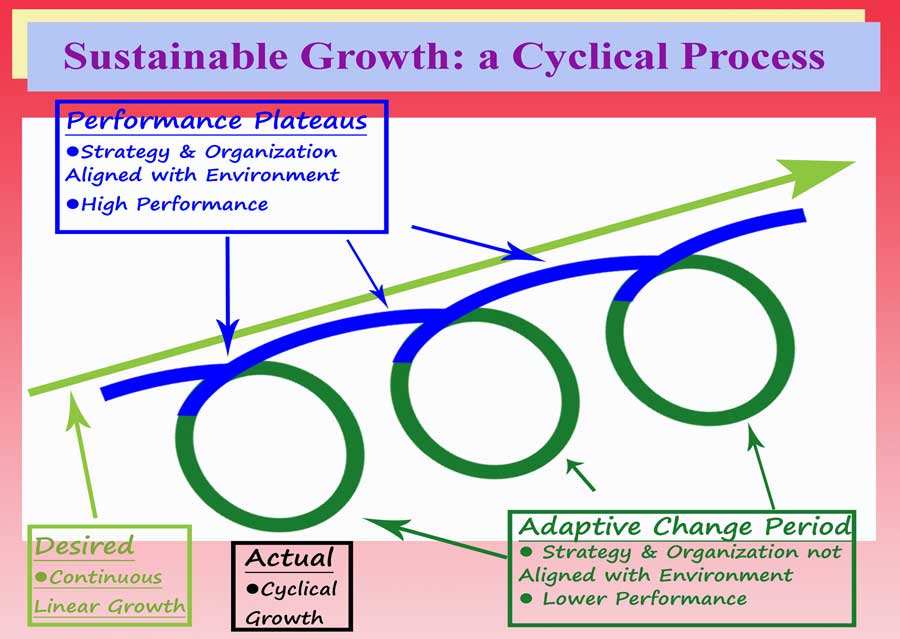 A modern distribution company develops the organization's vision and strategy around environmental changes to support sustainable growth, using information technology to reduce costs, improve services and take advantage of market changes. They should be aware of their strategies, environmental conditions and FMCG market. This way, they can predict market changes, coordinate organizational growth cycles and create a sustainable growth through their operational capabilities and new market opportunities.
Oghab Distribution Company was established in 2006 with 60-year history of Oghab Halva in food industry. The growth trend of the company in the short time since its establishment has been an astounding success. Our Business growth was achieved by boosting both employee numbers and sales income in the past decade. We started our operations with 28 employees; we have now more than 700 employees. With strategic marketing, we allow our suppliers to turn opportunities into worthy and sustainable growth.