For distributors in emerging FMCG markets seeking to sell international consumer packaged goods, the researches findings are alarming. In the eyes of many corporations, the independent local distributor is an endangered species. Virtually all executives of multinationals bemoaned the lack of strategic marketing by local FMCG distributors, and many predicted that the gradual globalization of competition in consumer goods would lead to the disappearance of many such distributors.
The track record of local FMCG distributors in Iran seems to support this bleak view: in the great majority of cases, international FMCG brands bought or fired their local distributors at some point during the partnerships or created their own direct-sales subsidiaries. In such few cases, global FMCG brands switched to new FMCG distribution companies. A few local distributors have managed to continue as representatives of international FMCG brands in Iran over the long run (in some cases, for more than ten years). But the surviving Iranian FMCG distributors shared two characteristics:
1. They carried FMCG lines that complemented, rather than competed with the multinationals' products. For example, Germany's Henkel – one of the largest household and personal care manufacturing companies in the world – has been cooperating with Oghab Distribution since 2015, expanding its distribution network of detergents in Iran. For consumers around the country, Pril and Persil have become an integral part of their daily lives; for us, Henkel has grown into an active unit in our company and enjoys the leading position on a countrywide scale, without competing with similar brands within the company's portfolio.
2. They acted as if they were business partners with the FMCG International corporations in Iran. They shared FMCG market information with the corporations; they initiated projects with other FMCG distributors in neighboring countries of Iran; and they suggested initiatives in their own or nearby markets or provinces. These local and independent FMCG distribution companies risked investing in areas such as information systems (ERP), training, customer satisfaction, and advertising and promotion in order to grow the corporations' brand awareness.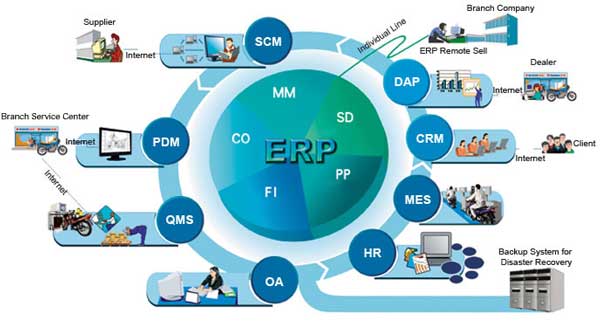 International FMCG brands clearly prefer to control their international marketing operations, so such characteristics can't guarantee a long-term role for even the most effective national FMCG distributor in Iran. But, at the very least, an independent distribution company in Iran whose leaders participate actively in strategic marketing in sales and distribution of branded FMCG will be valuable to the global FMCG brands and will be able to command a high price if the corporation seeks to buy back its sales and distribution business in Iran.
More generally speaking, though, the future of independent local distributors will be influenced by the growing regionalization of marketing management. Many FMCG companies are developing international marketing organizations structured around FMCG product groups or market sectors, and regional management of marketing strategy flows naturally out of that reorganization. This happens because regionalization gives international corporations greater strategic control.
For now, the effect that regionalization of marketing control has on national and local distributors in Iran is unclear. But it seems probable that some local FMCG distributors will become part of a mixed distribution system in Iran, in which the multinational FMCG companies will manage major customers directly, while other, independent distributors will focus on discrete segments of national FMCG markets or smaller accounts. The emergence of global accounts, served directly by global FMCG brands, highlights an economic truth of which many FMCG corporations lose sight in their battles for control: independent local FMCG distributors often provide the best means of serving local small and medium accounts.